Community Engagement
Cargill invests in local communities through economic development, partnerships and giving combined with the volunteer efforts of our employees. Cargill provides corporate support to select national and global nonprofit and nongovernmental organizations (NGOs) that serve communities in which we have a business presence. We support partners working within our focus areas of food security, nutrition, and sustainability. And, our businesses and facilities sponsor employee-led groups, called Cargill Cares Councils, which support civic and non-profit organizations in their local communities.
Cargill Cares Councils seek to recognize issues important to our communities; build effective relationships with community leaders; and work to help improve living standards and promote vibrant, stable communities.
Initiatives in Uruguay
Through various community actions and activities, Cargill strives to get involved in the communities where it is present. These are some of the initiatives we have undertaken in Uruguay:
Sports Plaza in Nueva Palmira
The Nueva Palmira Grain Elevator team carried out a project to help in the construction of an outdoors sports area, for the public Sports Plaza of this city, with the purpose of promoting a healthy lifestyle in the community.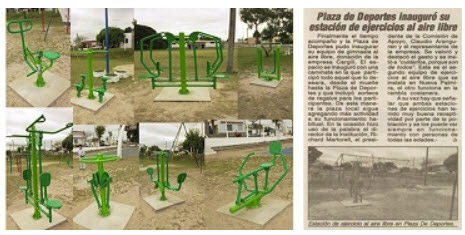 Esperanza Food Kitchen in Montevideo
Volunteers of Cargill's team work together with the Esperanza Food Kitchen in the neighborhood of Toledo Chico, helping in the various activities they carry out. They have a daycare center and a food kitchen for 100 children, dance and family care workshops for the mothers, a library, a playground, and a dental treatment clinic, among other activities.
Orientando Orientales
Orientando Orientales is a program consisting in Vocational Guidance Workshops, directed to youths from areas different from the capital city of our country, which has the purpose of promoting their development, motivating them to think about their future and to fight for their personal projects.
Members of Cargill's team work with the youths, contributing their experience and sharing stories and examples which are extremely useful for their vocational development.